Hey!
Happy new year everyone!
So today I'm going to be sharing all my favourites for 2012 with you. From skincare to movies.
It was really hard to pick these but I think I have a good selection of favourites. So here goes!
1. Favourite clothing item: My skater skirt from Topshop. This is a staple piece for me. You can dress it up and down and it gives you a smart and elegant look. And it was only £16 which is good considering I wear it all the time and it has lasted!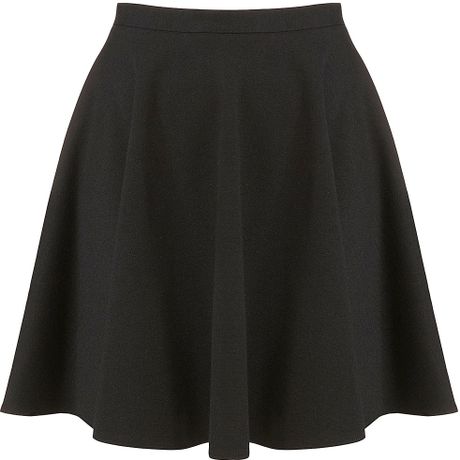 2. Favourite pair of shoes: Deffinitely without question, my Doc Martin shoes. I must admit I was a little skeptical at first but I wear them all the time now and I love them!
3. Favourite makeup product: I have two for this one, Scandaleyes mascara by Rimmel London and Urban Decay Primer Potion. Scandaleyes is my favourite mascara ever because it gives length and volume to your lashes. Urban Decay Primer Potion is literally the best primer ever! It leaves your eyeshadow perfect all day long!
4. Favourite skincare product: Neutrogena Spot Stress Control Daily Scrub. this not only has helped clear my skin but it has left my skin feeling soft and it also smells like cucumber! I love it...
5. Favourite lip product: I have two for this one. for the majourity of the year I used Cherry Carmex which I love but I wanted to change so I went back to using Nivea Essential Care lip balm (the blue one).
I find that the Nivea lip balm keeps my lips moisturized for longer but I still love Carmex.
6. Favourite movie: So I couldn't just choose one so I chose 4! The first is The Hunger Games! I love this movie so much. I read all the books this year as well and I'm a Panemaniac!
The second is Breaking Dawn Part 2! I have also read all the Twilight books and I am deffinitely a Twihard!
The third is Lol..I fell in love with this movie straight away! I love Miley Cyrus and she is amazing in this film.
The fourth is Pitch Perfect! This film is hilarious I have watched it over and over and Fat Amy cracks me up each time! And I love singing so this movie fits with that as well!
7. Favourite book: 100% without question my favourite book of 2012 is The Hunger Games (all 3 books in the series). I could not put it down. It was so gripping.
8. Favourite TV series: I have 3! The first is Pretty Little Liars. I am addicted! The second is deffinitely Glee. Season 4 has been so amazing so far! The third is Teen Mom 2! I love reality programs and this one is so good!
9. Favourite song: This was really hard because I love music! I picked Little Things by One Direction because I think it is a really inspirational song that is empowering for girls everywhere whether you are a Directioner or not (I know I am!)
I also picked Safe and Sound by Taylor Swift and The Civil Wars. This song is so beautiful and it's in The Hunger Games which gives it a lot of meaning for me as a Hunger Games fan. I actually did a cover of this song on YouTube so if you want to check it out search: MusicWithMia Safe and Sound Cover.
Thirdly I picked Beauty And The Beat by Justin Bieber and Nicki Minaj. Okay firstly I love Justin's new album and this song is so catchy. But then he has Nicki Minaj in that song which triples its amazingness because I LOVE Nicki Minaj! She is an amazing rapper and singer! I am also a bit of a Barb!
Hope you liked this post and you use some of the products etc!
Bye! Mia xxx